Co-authored with Lee Glenn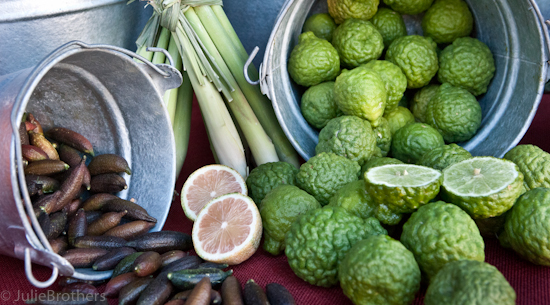 We expected some staleness in the days following our return to hometown Palm Springs after our dynamic editorial road trip through the Western states... not! Within a week of reentering the norm, we were experiencing a treasure trove of sustainability events sponsored by the city. With still a dozen stories to be written from the trip, we were suddenly immersed in local stories unfolding in our own back yard.
Our first interview from the road featured the Homeless Garden Project in Santa Cruz, Ca. We had the opportunity to tell this story at a Palm Springs Town Hall meeting on the issue of homelessness. Lee shared the Santa Cruz program with the 100-person meeting that included citizens, the homeless, a panel of local non-profits, police representatives and local commission members. We were shocked by a swell of applause, perhaps because this was the first proposal to be aired putting forth a positive approach. As the meeting closed, there was a line of people wanting to participate in supporting this program for Palm Springs. Within days, we had a meeting with the Police Advisory Board to get the ball rolling.
Armed with the outline of the Santa Cruz program provided by Director Darie Ganzhorn, we have been pursuing this goal, meeting with leaders of established non-profits and attorney Eve Fromberg. We even buttonholed the police chief at a neighborhood party. Needing a city political champion, we explained the program to City Councilman Paul Lewin, awakening him to the positive possibilities for a city whose motto is, "The People are the City." Paul provided valuable insight into how the process could unfold. We will keep writing as this garden project develops around the politically charged issue of one approach to the homeless problem.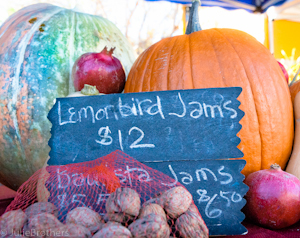 The 5th Annual City of Palm Springs Sustainability Celebration is another progressive, local event just completed. An all-day program held in conjunction with the farmer's market, it included organic foods sampling, green vendors, an electric vehicle display and talks by health experts like Dr. Stephen Gundry. The brainchild of Mayor Steve Pougnet and the City Council, the celebration is part of the Palm Springs Path to a Sustainable Community, adopted in 2008 shortly after he was elected. His stated goal: "To create a model of sustainability programs for other communities to follow."
Interestingly, we learned that this program was partially in reaction to the U.S. failing to sign the Kyoto Protocol on climate control. Proactively, the U.S. Conference of Mayors decided to enact local programs in order to return to 1990 levels of emissions by 2012. This led to the U.S. Conference of Mayors' Climate Protection Agreement, which has mainstreamed sustainability in many municipalities, including places you might not expect it... like desert oasis/resort Palm Springs. Other city programs growing out of the mayor's initiative include a Sustainability Commission, the Sustainability Film Festival, Edible Garden Tours, the Southern California Energy Summit, the Wellness Race and an e-waste recycling program. Programs planned for the coming year include developing more school gardens, the Edible Landscape Incentive Program, an extension of the community garden and, who knows, maybe the Palm Springs Farm Fork Life Homeless Garden Project.
The person responsible for many of these programs and a strong supporter of the homeless project is Michele Mician, director of the Palms Springs Sustainability Department. The mayor identified this position as critical to the implementation of the sustainability plan and searched the country for the right fit, finding Michele in the Neighborhood Planning Department of Sarasota, Florida. Though not born till the '70s, her passion is unrelenting and feels like that of a '60s environmental activist still going full bore.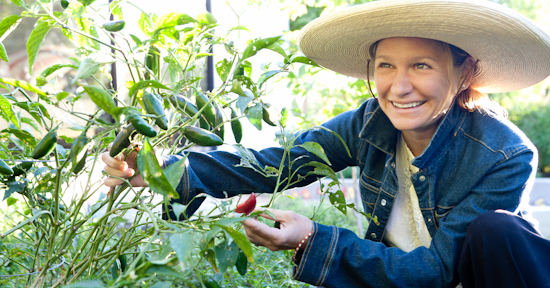 The first time she came to our home, she asked where we put our compostable kitchen waste... busted! It was part of Julie's daily farm ritual to take kitchen waste to the compost piles. Now with Michele's encouragement, a stainless steel can is our kitchen scraps receptacle and we make trips to our plot at the community garden to add to the compost bin. Michele has a way of making these things happen at both the community and the personal level.
Michele also wanted to look inside our fridge, saying it was just curiosity. Truthfully, though, we believe it was to check the integrity of our purchasing choices with a healthy, sustainability mindset. We did not feel it was invasive experienced through the current of her continual mission for accomplishment, protecting and serving, educating and improving. Quoting Robert Redford, Michele notes: "I think the environment should be put in the category of our national security. Defense of our resources is just as important as defense abroad. Otherwise what is there to defend?"

Really at home, we are working with our own HOA to start an edible garden somewhere on the 25 acres of community greenspace. Hopefully in a few months, after working through the minutia, getting approval from the Indian tribe landowners and winning a majority vote of 275 households, we will have a 50 by 75-foot plot to work with our neighbors.
It was exciting to discover that some of the things we had searched far and wide to uncover, were happening in our town. It was exciting to discover people making a difference so close to home. It's exciting to think that we could make an impact as well.